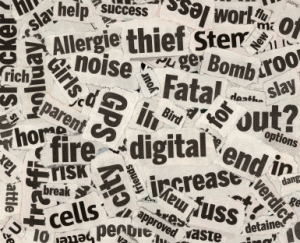 The other day I found myself writing an email to someone working in one of our transactions. This way neither the buyer nor seller, so I used an abundance of "Realtorese" to convey the message. My short note went something like this:
We need fully signed Addendum reflecting change in PP and COE for SS lender. So we are now AWC in the MLS. Also get updated HUD from title.
It got me thinking… does the general public understand what Realtors are going on about most of the time? We all tend to speak in industry jargon so much that it may be lost on some. The goal here is to explain these acrononyms as a guide for decoding our bizarre real estate language. In no particular order:
SS = short sale (home being sold for less than balance owed on mortgage)
REO = real esate owned (also bank owned, lender owned, foreclosure)
HARP = home affordable refinance program
HAFA = home affordable foreclosure alternatives
HAMP = home affordable modification program
COE = close of escrow (closing or settlement date)
EMD = earnest money deposit (buyer funds used to open escrow with accepted offer)
EMR = earnest money receipt (received from title/escrow company)
LOA = letter of authorization
BPO = broker price opinion (similar to an appraisal)
PP = purchase price (on contract)
LO = loan officer
CC = closing costs (so BCC would be buyer closing costs)
UCB = under contract backups accepted
CCBS = contract contingent on buyer sale (refers to a buyer who needs to sell current home to close on this one)
HUD = housing and urban development (but is often used to refer to the closing settlement statement)
DTI = debt to income ratio (we hear this from lenders a lot)
PQF = pre-qualification form (loan pre-qualification from lender)
POF = proof of funds (to validate funds for cash deal)
LSU = loan status update (from lender to update the PQF)
MLS = multiple listing service (the database of Realtor listings)
HOA = home owners association
LBP = lead-based paint (important for pre-1978 homes)
SPDS = seller's property disclosure statement (from seller to buyer giving known home history)
CLUE = comprehensive loss underwriting exchange (insurance claims history from seller's carrier)
BINSR = buyer's inspection notice seller's response
Got some more? Send me your additions about this list. Or just feel free to ask me about any of these terms in more detail if you need help with a part of your transaction.