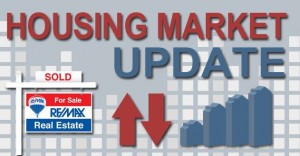 1. How fast are homes selling? Average number of days on market is 68 (up 34 days from last year)
2. How many homes are for sale? We currently have 19,960 properties for sale (up 125% from last year)
3. What is the average sales price? Homes across the city are selling for $516,338 (down 3% from last year)
December's supply was down 30% from December 2021 (with 4,963 homes listed for sale last month) and December's demand was down 45% from December 2021 (with 5,145 homes sold last month). Average home values are now down 3% in the last year and we have 3.8 months of inventory, which is about quadruple the amount from this time last year. Under 2 months supply is a seller's market, 2 to 4 months is a balanced market, and over 4 months is a buyer's market.
What's going on? We began 2022 with one of the strongest Januarys in history, only to close with one of the weakest Decembers on record. Depending on the month, 2022 experienced a seller's market, a buyer's market and a balanced market, with each phase heavily influenced by mortgage rates. Our market transitioned from bidding wars to seller concessions. The year also marked the end of the longest home price boom in history. We enter 2023 in a market defined by declining sales, declining inventory and declining prices.
Let's recap 2022 briefly:
January – We had the lowest number of active listings on record. While we knew the 28% year-over-year increase in the average sales price was unsustainable, we also knew there was nothing holding back continued price appreciation in the short term. We knew change was inevitable but we couldn't say when.
February – The 30-year fixed-rate mortgage moved higher to 3.69%, almost 1% higher than February 2021. We knew higher prices and higher interest rates would impact affordability, and as homes became less affordable we knew demand would waiver. We repeated the words unsustainable and affordability. We were aware change was in the air but could not say when it would arrive.
March – Non-primary buyers accounted for 36% of all homes purchased in February 2022, while 29% were cash, and sellers were receiving cash offers well over list price. The strong buying activity from these institutional investors over the past year was beginning to saturate our rental market. Then federal government stepped in and raised interest rates again.
April – Some metrics suggested tailwinds to the housing market, while others suggested headwinds. We referenced rising inflation, a declining stock market and low unemployment. We expected prices would continue to rise, at least through June, as supply remained scarce.
May – Over the past few years, we described our housing market as on fire. We routinely referenced interest rates as the wildcard. The seller's market became so extreme that we ran out of superlatives. We reminded that: "Sellers' markets don't last forever, the market will eventually shift, but we don't know when". In hindsight, that "when" had become "now".
June – Housing makes up 40% of the CPI (consumer price index). The central bank views the rapid rise in home prices as the primary cause of inflation. Their primary weapon for fighting inflation is raising interest rates and the Fed intensified its fight against high inflation by raising its key interest rate by 0.75%, the largest bump since 1994. Our market was quickly shifting.
July – After two straight years of strong sales activity and rapidly rising home prices, our market cooled rapidly. A balanced market could be seen around the corner. For the most part, the days of multiple offers and bidding wars had ended. "For Sale" signs began to multiply. Another sudden increase in interest rates paired with record high prices sent many potential buyers to the sidelines.
August – In our newsletter, we took a trip down memory lane, to a wondrous land where home price boundaries were limited only by the seller's imagination. A land where you didn't even need a "For Sale" sign. A market where strange words like incentives, concessions, price drops and interest rate buydowns were now a part of our vocabulary.
September – Our market at this point was best defined as balanced. A balanced market is determined by the relationship between supply and demand. Our supply is low but demand is equally low.
October – Transactional volume and prices were now almost entirely influenced by one single metric: interest rates. Recent rates and prices have put homeownership out of reach for many. Home prices were expected to fall through the remainder of the year.
November – The 30-year fixed mortgage rate surpassed 7%. We knew this rate increase would further impact home closings. As the Federal Government continued to slam on the brakes, both buyers and sellers shied away. This meant fewer new listings, fewer sales and lower prices.
December – We reported that in terms of the average sale, our market was now reporting negative year-over-year price growth. Couple negative price growth with a 45% year-over-year decline in sales volume, and in terms of our housing market we were in a recession.
What can we expect? How our market evolves in 2023 will be determined by only one metric: Mortgage rates! We are still dependent on the whims of the Federal Reserve. If they continue to push the Federal Funds Rate higher in an attempt to curb inflation, then mortgage rates could move higher too, putting a quick damper on any recovery in demand. However, if the 30-year fixed mortgage rate stays between 6-6.75%, then we should have confidence that the housing market can operate normally at this level. Prior to 2009, anything under 7% was considered a low interest rate and rates under 5% were unheard of. To achieve confidence, we need several months of interest rate stability. This is by no means certain to happen, but it is possible. Once the fear is removed, we should see more signs of a recovery in demand and volumes will rise back towards a more normal level.
Data from ARMLS® COPYRIGHT 2023.