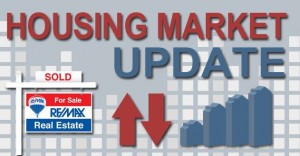 1. How fast are homes selling? Average number of days on market is 73 (up 46 days from last year)
2. How many homes are for sale? We currently have 15,789 properties for sale (up 83% from last year)
3. What is the average sales price? Homes across the city are selling for $553,319 (down 6.6% from last year)
April's supply was down 30% from April 2022 (with 7,863 homes listed for sale last month) and April's demand was down 28% from April 2022 (with 6,681 homes sold last month). Average home values are now down 6.6% in the last year and we have 2.44 months of inventory, which is about double the amount from this time last year. Under 2 months supply is a seller's market, 2 to 4 months is a balanced market, and over 4 months is a buyer's market.
Let's start with April's market highlights:
• Sales volume was down 28% year-over-year.
• Sales volume (of 6,681 homes) ranked 19th out of the last 21 years. Only 2007 and 2008 saw lower sale volumes.
• Prices are rising due to restricted supply. We are once again approaching a dire shortage of homes for sale.
• The average sales price rose 2.2% month-over-month and is up 3.7% since January.
• We are projecting a 2.1% month-over-month increase in the average sales price when May's numbers are reported.
• Institutional buyer activity has shifted away from resale purchases to focusing on build-to-rent properties.
• Our current shining star is new construction. Newly built home sales are up 11.8% year-over-year.
The Fed does it again:
The Federal Reserve recently announced a 25-basis point rate increase, bringing the benchmark federal funds to a level of 5%-5.25%, its highest level in more than 15 years. Their theory is that if it's more expensive to borrow money or carry a balance on a credit card, consumers will spend less. When spending declines, demand will fall and, eventually, so will the price of everyday goods. According to Lawrence Yun, National Association of Realtor's Chief Economist: "The latest rate hike by the Federal Reserve is unnecessary and harmful. Consumer price inflation has been decelerating and will continue. There is significant additional monetary policy tightening already occurring. Inflation will not reignite and will come down closer to 3% by year end. We are already moving in the right direction towards consumer price inflation."
Mortgage rates:
Mortgage rates are on a rollercoaster ride since the beginning of 2023, hitting their bottom on February 2 (6%) and high on March 2 (7.10%) and their bottom on February 2 (6%). Our current rate is 6.5% and the question on everyone's mind: Where are rates headed? From a recent Forbes piece, here's what various experts think will happen:
• "rates should gently decline over the course of 2023."
• "mortgage rates will drop, with the 30-year fixed progressively falling to 6% this year and to 5.6% in 2024."
• "rates may be at or near their peak, given recent encouraging news around inflation and a corresponding drop in US Treasury yields that help set mortgage rates. A sustained drop could push mortgage rates into the 5% range in the second half of 2023, but that's definitely not guaranteed."
• "Long-term rates have already peaked. We expect that 30-year mortgage rates will end 2023 at 5.2%."
• "Rates will begin to slide into the summer, beginning a slow but steady lowering of interest rates."
What can we expect? High mortgage rates continue to cast a shadow not only on buyers, but sellers as well. A recent Realtor.com home seller survey found that 82% of prospective sellers are worried about "rate lock," or having to trade in the ultralow rate on their current home for a much higher one if they were to sell and buy. With restricted supply, home prices are once again on the rise. The average priced home peaked in May-June 2022. Then as interest rates began to climb, prices started to fall. Over the next 7 months, prices fell by 13.7%. As 2023 began, it became obvious that prices were not only stabilizing, but were actually starting to grow. Prices have now risen for 3 consecutive months and will rise again in May.
Data from ARMLS® COPYRIGHT 2023.