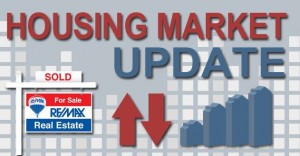 1. How fast are homes selling? Average number of days on market is 40 (up 12 days from last year)
2. How many homes are for sale? We currently have 21,389 properties for sale (up 117% from last year)
3. What is the average sales price? Homes across the city are selling for $553,584 (up 12% from last year)
August's supply was down 7% from August 2021 (with 10,362 homes listed for sale last month) and August's demand was down 30% from August 2021 (with 6,317 homes sold last month). Average home values increased 12% in the last year and we now have 3.5 months of inventory, which is more than triple the quantity from this time last year. Under 2 months supply is a seller's market, 2 to 4 months is a balanced market, and over 4 months is a buyer's market.
What's going on? In August, we saw a year-over-year drop in purchases by institutional investor buyers and sales volume declined across the board by almost 29% from last year. The one bright spot was the rise in new constructions: newly built home sales were up almost 8% year-over-year and accounted for 1 in every 5 home sales in August. As demand fell, the number of homes for sale continued to rise, however the rate of increase has slowed. The inventory of homes for sale increased 5% from last month, whereas in May this same metric was 37%.
Our market is best defined as balanced. We've often heard a balanced market defined by the number of homes for sale, but in essence a balanced market is determined by the relationship between supply and demand (ie. the number of months of inventory, which as noted earlier is 3.5 months). Supply is low, but demand is equally low. As expected, the average sales price fell 2% in August. In September, we're projecting a drop of 1%. Like the rate of inventory coming to market, the rate of decline in prices is also beginning to moderate.
The market is still suffering the effects of unusually low affordability. Mortgage rates are much higher than they were at the start of the year and even if prices drop to the level they were in January, homes will still be less affordable due to these higher rates. As of late last week, the average 30-year fixed mortgage rate was 6.02%, meanwhile a year ago it was 2.86%
In conclusion: This is the first time since late 2008 that rates have been this high. Although the increase in rates will continue to dampen demand and put downward pressure on home prices, inventory remains inadequate. This indicates that while home price declines will likely continue, they should not be large.
Data from ARMLS® COPYRIGHT 2022.