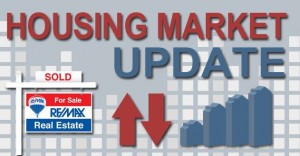 1. How fast are homes selling? Average number of days on market is 28 (down 21 days from last year)
2. How many homes are for sale? We currently have 9,932 properties for sale (down 11% from last year)
3. What is the average sales price? Homes across the city are selling for $491,475 (up 23% from last year)
August's supply was up 2% from August 2020 (with 11,113 homes listed for sale last month) and August's demand was down 2% from August 2020 (with 9,051 homes sold last month). Average home values increased 23% in the last year and we still have only 1 month of inventory, which is down from 1.4 months at this time last year. Under 3 months supply means a seller's market, between 3 and 5 months means a balanced market, and over 5 months means a buyer's market. The fact we remain yet again around 1 month of inventory for another month continues to be remarkable.
What is going on? The term absorption rate refers to a metric used to evaluate the rate at which available homes are sold in a market during a given time period. It is calculated by dividing the number of homes sold in the allotted time by the number of available homes. Our absorption rate peaked in March at the height of our frenzied spring market. For the next four months our market showed a cooling trend but in August we saw a slight reversal, with the absorption rate again moving higher indicating our market warmed in August.
In August 2020, nearly 91% of all homes purchased were by traditional buyers (defined as individuals or married couples). In August 2021, this number fell to 75%. We saw a significant increase in the number of properties purchased by large institutional investors as well as small investors. It should be noted that the appetite of institutional investors can change quickly for a myriad of reasons. As we've seen in the past, they can enter as well as exit our market quickly. Currently they are on a buying spree, which begs the question: are institutional buyers the driving force behind our recent price gains?
With the July 31 expiration of the federal moratorium on foreclosures, many people are anticipating an increase in foreclosures. I am expecting an increase, but only a modest increase well below historical standards. Borrowers collectively have record levels of home equity and with the seller's market remaining hot, property owners in peril have options and can easily place their homes on the market. Let's assume that the homes in forbearance were purchased prior to the COVID-19 outbreak in March of 2020, when the median sales price for a resale home hovered around $300,000. Based on today's median value of $405,000 their properties have appreciated 35% while in forbearance. Although notice of trustee sales activity did increase over last year, it is still at historical lows. This past month there were only 139 new residential notices of trustee sales filed.
In Conclusion, I'll leave you with a quote from Frank Martell, President & CEO of CoreLogic:
"Home price appreciation continues to escalate as millennials entering their prime home buying years, renters looking to escape skyrocketing rents and deep pocketed investors drive demand. On the supply side, it is also the result of chronic under building, especially of affordable stock. This lack of supply is unlikely to be resolved over the next 5 to 10 years without more aggressive incentives for builders to add new units."
Data from ARMLS® COPYRIGHT 2021.