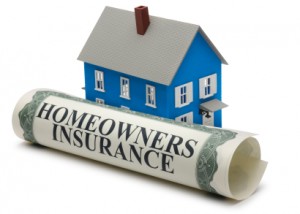 Things you need to consider about homeowners insurance:
Loyalty is overrated – while insurers are competing hard for new clients, many have been increasing rates to make up for the losses they suffered during the recent financial crisis. Some new policyholders are getting better deals than existing customers, so be sure to check for some quotes online when you receive your renewal statement. Also consider moving your automobile insurance too, as bundling both policies with the same insurer can save you 5%-15% on premiums.
Over insured – most homeowner policies contain an inflation protection that automatically increases your coverage by a few percent each year. Remember that you may have your home insured for its construction (replacement) value or for an amount much higher than it is currently worth in the market. Adjusting it down to reflect the 30-40% price drop in real estate will save you hundreds.
Check your claim history – just like lenders who check your credit report, insurers check your past in national databases like Comprehensive Loss Underwriting Exchange (CLUE) to see what claims you may have filed. Those records can be full of errors, so check your insurance report for any mistakes at Choice Trust – it's free if you have been denied coverage and $19.50 otherwise.
Watch for small claims – Choose the highest deductible (at least $1000) you can afford and bank the savings to cover the cost of minor repairs out of pocket. This alone can save you as much as 25% on your annual premium. Filing a claim for every leaky pipe or broken window will cost you up to 15% more on a renewal. Even simply inquiring about making a claim (without even actually making a claim) can raise a red flag and ding you when renewal time rolls around.
Home history matters – If you're buying a house, know that the claim history associated with that property can cause you to pay higher premiums than you would otherwise. Certain locations that are susceptible to flooding may be more prone to claims. To get data on prior claim history, ask for a CLUE disclosure report from the seller.