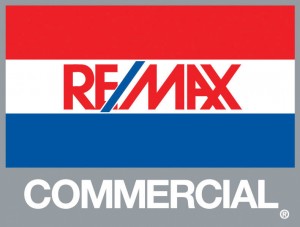 Attention Phoenix real estate investors! If you have been buying properties in the residential market for the last 2 years, you have probably noticed that your investment yields have shrunk dramatically – albeit in conjunction with large price increases giving you nice capital gains! Is now the time to acquire Phoenix commercial property for investment?
Many would agree that commercial property is the last to rebound in any real estate cycle. So with the residential market in Phoenix up about 50% in the last 2+ years, could now be the ideal time to roll those profits into commercial real estate? According to Keith Pauley, managing director of LaSalle Investment Management, in a July 2013 interview with REIT.com he said: "At this point and time, we're at a very favorable point in terms of real estate fundamentals, and we're really kind of in a sweet spot in terms of the real estate cycle."
Where to start? Understanding and investing in commercial real estate in Phoenix is a very different animal than buying and holding a rental property or flipping a fixer upper purchased in foreclosure. Commercial opportunities typically sell based on their cap rate, occupancy and zoning class. It is important to fully grasp the variables that matter most when deciding on a commercial property.
What about financing? I can put you in touch with Phoenix commercial lenders who can generally lend against your investment of 20-30% down. They will need to also assess your financial health and that of the commercial property being considered for purchase. Specifically, here is a checklist of items that may be required:
1. Business Loan Application
2. Business Financial Statements for last 3 years
3. Interim Business Financials within the last 90 days
4. 3 years Business Tax Returns
5. 3 years Personal Tax Returns (for all owners)
6. Copy of current appraisal (if applicable)
7. Owner Bio/Resume
8. Summary of operations of the business – History, competitive advantage, competitors in industry, etc.
9. Copy of Articles of Incorporation and By-Laws, Trust Documents or LLC Documentation of borrowing entity
10. Pro-Forma, lease contracts, rent roll schedules, spec cost sheet, sales contracts (if applicable)
11. General liability insurance declarations, builders risk insurance, E&O coverage (all that apply)
Where to search? Most real estate agents do not deal in Phoenix commercial property. It is vital you align yourself with a Realtor who can speak the language, analyze spreadsheets, review financial documents and guide you through the entire process. With my background in finance (Chartered Financial Analyst – CFA – designation received from the Association for Investment Management Research in 2000) I will assist you closely in analyzing Phoenix commercial property for consideration and prepare offers on your behalf.
Looking for high cap rate deals? Contact me now for an updated list of commercial real estate in Phoenix that offers at least an 8% cap rate with current occupancy. Some opportunities have NNN leases in place for maximum cash flow and fiscal predictability. Of course cap rate is only one component of analysis – cash on cash return for financed deals is also something to consider. Not to mention location, age of building, length of lease, surrounding $/sqft rent rates, etc.
Need in-depth market research? Request your free quarterly RE/MAX Commercial Insight report by email for the most current in-house research on the national economic environment, global financial markets, transaction volume analysis by sector, regional pre-tax yields for investment properties and what it all means for commercial real estate.