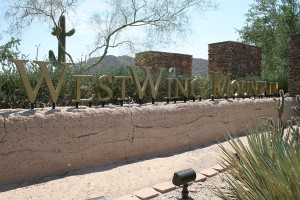 What is your Westwing home in AZ worth today? Use my free Westwing home evaluation form to find out!
The community of Westwing Mountain in north Peoria consists of about 2000 homes in an area of around 1300 acres, including the 340-acre West Wing Mountain preserve which boasts miles of hiking and biking trails. In addition, the community has grassy parks, playgrounds for children, picnic tables, basketball and tennis courts, BBQ facilities and a community center complete with a splash pool.
Man-made Lake Pleasant is a short drive away, offering water skiing, boating, fishing and camping. With spectacular views and only minutes from major shopping centers, numerous golf courses and the loop 303 freeway, the neighborhood of Westwing Mountain is often a top choice for most families. Westwing welcomed a variety of home builders who began construction in 2003, including Camelot, TW Lewis, Pulte, Beazer, Standard Pacific and Engle. You'll love the wide selection of beautiful homes for sale in Westwing Mountain with private pools.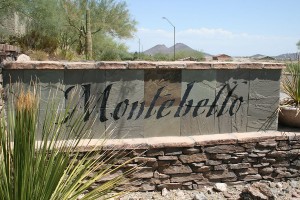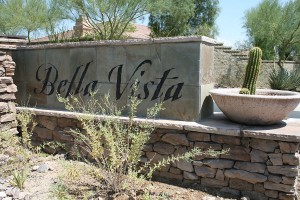 Besides the gated Altamont community of Camelot Homes, there is Bella Vista and Montebello – both are also upscale gated communities in north Peoria, from homebuilder TW Lewis.
I live just a few miles from Westwing Mountain, in the sister neighborhood of Sonoran Mountain Ranch located on Eastwing Mountain… put my local knowledge to work for your home search or leverage the worldwide brand power of RE/MAX for your house sale. After all, who better to understand our community than a Westwing realtor who has lived in north Peoria since 2007 and works in the community every week? Contact me anytime without any pressure. Let me answer all your real estate questions and provide insight into the current market conditions in our neighborhood.
As beautiful as it may be up here, are you tired of driving around Westwing in Peoria… calling on "For Sale" signs only to be told the home is under contract? Assuming you can even get another agent to answer their phone? Call or text me! Let me do all the heavy lifting for you and quickly send over a custom list of all Westwing homes for sale that match your exact wants and needs. No more searching through Craigslist or Realtor.com on your own! My search results are the only up to date listings available for your specific criteria.