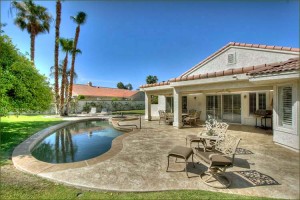 If you're thinking about buying a second home in Phoenix or a Scottsdale vacation property, consider the following:
Now is the time to buy – Prices are close to their 10 year lows and though some markets like Las Vegas, NV or Tucson, AZ could fall a bit further most economists believe the biggest declines are behind us.
A property is a better deal if it's rentable – Though you may intend to keep the property all to yourself, it's smart to shop for a home as if you're going to rent it because a house's rental potential can affect its resale value. Just be sure to check the homeowners association (HOA) allows rentals. And keep in mind that renters prefer homes with one bathroom for each bedroom.
Don't rely on rental income to pay bills – The average rental property is only booked about 4 months of the year, plus you'll need to pay for cleaning, maintenance, insurance and property management fees (of about 10-15% of gross rent).
Your interest rate will depend on property use – Lenders have made loans for vacation homes more difficult to obtain. If you use the property primarily as a second home, you'll pay about the same mortgage rate as you would for your primary residence. However if you need rental income to qualify for the loan, then the house is treated as investment property so you'll need a down payment of 25%-30% and pay up to 1% more on the interest rate.
Tax benefits can be nice – If you rent the house for less than 2 weeks each year you won't have to report any of the income to the IRS, but you can still deduct property taxes and mortgage interest. If you stay there for less than 2 weeks each year you can also deduct operating expenses in addition to interest and property tax.