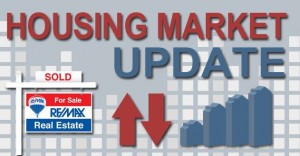 1. How fast are homes selling? Average number of days on market for homes sold is 49 (down 12 from last year)
2. How many homes are for sale? We currently have 11,566 properties for sale (down 26% from last year)
3. What is the average sales price? Homes around the valley are selling for $401,893 (up 18% from last year)
August's supply was up 10.4% from August 2019 (with 10,849 homes listed for sale last month) and August's demand was up 3.2% from August 2019 (with 9,207 homes sold last month). Average home values increased over 18% in the last year and our current market absorption rate is only 1.43 months, which is down from 1.97 months at this time last year. Absorption is an important metric that indicates what type of market we are in: under 3 months supply means a seller's market, between 3 and 5 months means a balanced market, and over 5 months means a buyer's market. Clearly, this is a very strong seller's market.
What is going on? Remarkable. This is the word most used to describe the current state of our housing market. Even after our unemployment numbers rose above 12% in April and the US economy contracted nearly 33% in the 2nd quarter, in June home buyers returned to our market. We are living in a time like nothing we have ever seen before. While many economists predicted a shutdown in our housing market, the exact opposite has happened. In June, July now August, we have seen strong gains in both year-over-year prices and total sales volume. I expect sales volume to continue this trend over the next two months. Prices appear to be moderating in the short term, which is in line with our seasonal patterns. The housing market is being fueled by astronomically low interest rates, with reports of another all-time low of the 30-year fixed rate dropping to 2.86%. Market performance has been nothing short of amazing considering rising unemployment, which typically means a fall in housing activity.
What can we expect? Delinquency. When we look at past due mortgages, this is where we see the impact of our current government policies offering forbearance. The current mortgage delinquency rate in Arizona is 5.6%, a doubling since last year. Nearly 75% of past-due mortgages were in forbearance plans related to COVID-19 at the end of July. This increase took place as the government forbearance plan was implemented. This leads to the question: what happens when the moratorium is lifted? I believe mortgage lenders in conjunction with the government will offer options for making up past due balances to borrowers that meet their qualifications with some sort of loan modification. It should be noted that one of the main factors used when determining whether a property will be foreclosed is the owner's equity. With equity, owners have options. The combination of record levels of homeowner equity, the limited supply of homes for sale and strong homebuyer demand will give many distressed homeowners the opportunity to sell their property rather than lose it to foreclosure. As I stated at the outset, we are living in a time like none other. What happens when the moratoriums end is only speculation.
Interested in getting multiple competitive offers to buy your house? My new platform Offer Nerd is the only site you need to request numerous offers from institutions competing to buy your home. Simply submit your address, upload property photos (or I can take them for you at no cost) and in a few days I will have obtained several competitive written offers from companies looking to buy your house. I'll be your guide throughout the process and if none of the offers make sense for you, there is no obligation to sell. I'll even include my realistic selling price if you were to take your home to market rather than accepting an institutional offer.
Data from ARMLS® COPYRIGHT 2020.