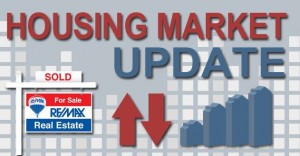 1. How fast are homes selling? Average number of days on market is 35 (down 19 days from last year)
2. How many homes are for sale? We currently have 4,577 properties for sale (down 69.3% from last year)
3. What is the average sales price? Homes around the valley are selling for $470,289 (up 24.3% from last year)
March's supply was down 2.5% from March 2020 (with 11,066 homes listed for sale last month) and March's demand was up 17.4% from March 2020 (with 10,404 homes sold last month). Average home values increased over 24% in the last year and we presently have only 0.85 month of inventory, which is down from 1.68 months at this time last year. Under 3 months supply means a seller's market, between 3 and 5 months means a balanced market, and over 5 months means a buyer's market. The fact we are staying below 1 month of inventory is record-breaking!
What is going on? We need to look no further than hysterically low inventories, where active listings are 69.3% lower compared to 2020. The term absorption rate is a metric used to evaluate the rate at which available homes are sold during a given time. It is calculated by dividing the number of homes sold by the total number of available homes. By historical standards, an absorption rate greater than 20% is a seller's market, while an absorption rate below 15% is a buyer's market. We currently have an absorption rate of 272.5%. When we look at the gross dollar sales volume for the first quarter, the numbers are staggering. In Q1 2021 we reported a gross dollar sales volume of $11.2 billion. This gross dollar sales volume surpassed the record-setting pace of last year by 36% and beat 2005 by 77%.
Is this 2005 all over again? The reason we reference 2005 is because it was a year characterized by extremely low inventories, high sales volume and rapid price appreciation. 2005 still reports the highest yearly sales volume in history and ended with a 39% gain in the median sales price, hence the reasons many analysts today point to 2005 in their analysis. However, while low inventory levels and rapid appreciation are similar, the market today has many differences. In 2005 we were adding many more homes to our housing supply through new construction. According to county assessor records 91,871 homes and condos were built between 2004 and 2005. Over the last two years, the assessor reported 31,829 new homes built. There were nearly 3x as many new homes added to the housing inventory in 2005 compared to today. In 2005 there were very loose loan underwriting standards. NINJA was a slang term for a loan extended to a borrower with little or no attempt by the lender to verify the applicant's ability to repay. It stood for no income, no job, no assets. Today the underwriting process includes verifying the applicant's identity, checking stability and amount of income, verifying employment, reviewing tax returns, examining financial statements, checking credit score and perusing credit reports to make sure they can afford the loan, as well as adhering to strict underwriting guidelines. Interest rates today are 3.13% according to Freddie Mac, in March of 2005 rates were 5.93%.
What can we expect? Real estate markets are cyclical, and this cycle will end too, but I do not see our current market following the disastrous path of 2005. 2021 is a byproduct of market dynamics, while 2005 was a result of speculation without restraint. The most frequently asked question is, "When will the market shift?" My only response is "no time soon". In the short term, I just do not see where the additional supply needed to balance our market will come from. There is a common belief that once the COVID-19 Mortgage Forbearance is lifted the housing market will see a flood of homes become available. With Mortgage Forbearance just extended (again), millions of homeowners with federally guaranteed mortgages have the option to extend their forbearance an additional six months, and the federal foreclosure moratorium deadline has been pushed back to June 30, 2021. The first signs of a market shift will be subtle. Listing agents will begin seeing fewer offers. They will still sell the home quickly, but they will see the number of offers decline. The real indication of a market shift will show in the supply vs demand charts, but the current extremes can not and will not change dramatically overnight. So I will keep monitoring the data searching for those subtle changes. In the meantime, if you were shocked by our quarterly numbers, wait until you see our semi-animal numbers!
Data from ARMLS® COPYRIGHT 2021.