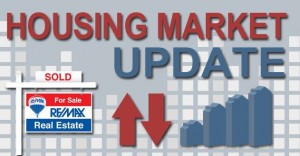 1. How fast are homes selling? Average number of days on market is 26 (down 29 days from last year)
2. How many homes are for sale? We currently have 8,276 properties for sale (down 35% from last year)
3. What is the average sales price? Homes across the city are selling for $508,168 (up 38% from last year)
June's supply was up 21% from June 2020 (with 11,011 homes listed for sale last month) and June's demand was up 5% from June 2020 (with 10,183 homes sold last month). Average home values increased 38% in the last year and we presently have only 0.9 month of inventory, which is down from 1.6 months at this time last year. Under 3 months supply means a seller's market, between 3 and 5 months means a balanced market, and over 5 months means a buyer's market. The fact we remain below 1 month of inventory for yet another month continues to break records!
What is going on? No one could have imagined that, during a world-wide pandemic, our housing market would turn white-hot but that's exactly what happened. Historically, home prices rise during our home selling season (February through June) then taper off during the second half of the year. We've only seen three times in our history where the change in sales price was greater in the second half of the year than the first. This occurred in 2009 with the federal first-time homebuyer tax credit, in 2011 when a coiled market made a strong move upward after getting pushed to the bottom in the aftermath of the housing bubble, and in 2020 as we emerged from the COVID recession.
What does this mean for homeowners? We saw sales prices rise 9% in the last half of 2020 followed by a 20% increase in the first half of 2021. The run up in sales prices has been fueled by a scarcity of for-sale homes, historically low interest rates and a major shortage of housing supply relative to our population. The main contributing factor is that during 2010-2019 we had the lowest amount of homes built than in any decade since the 1960's. Supply hit it's low in March 2021 and has gradually improved the last four months, however our inventory is still 22% lower than last year at this time. To put these numbers in perspective, the listing counts are less than 50% of what would be considered a balanced market.
What can we expect? A slowing of multiple offers and bidding wars. Beginning in February 2021, the average sales price exceeded the average asking price. We saw these numbers peak in June and the decline in July might very well signal a new trend as high prices are likely deterring increasing numbers of prospective buyers, especially first time and lower-income buyers. On a historical basis, the typical average sold to list price ratio is 97.5% and recently we hit 103% in June 2021. Over the last decade, we've seen lower sales volume in the second half of the year compared to the first half and we've seen the average sales price wobble between July and December. As just reported, neither of these things occurred last year though we expect the 2nd half of 2021 to return to a more traditional pattern. We expect price increases to moderate with lower year over year sales volume. For only the second time in the last year, our model is projecting no gain in the average sales price for the upcoming month.
Data from ARMLS® COPYRIGHT 2021.