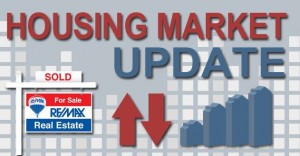 1. How fast are homes selling? Average number of days on market for homes sold is 41 (down 15 from last year)
2. How many homes are for sale? We currently have 11,777 properties for sale (down 27.3% from last year)
3. What is the average sales price? Homes around the valley are selling for $428,038 (up 23.5% from last year)
October's supply was up 12.8% from October 2019 (with 11,325 homes listed for sale last month) and October's demand was up 24.8% from October 2019 (with 10,029 homes sold last month). Average home values increased over 23% in the last year and our current market absorption rate is only 1.43 months, which is down from 2.01 months at this time last year. Absorption is an important metric that indicates what type of market we are in: under 3 months supply means a seller's market, between 3 and 5 months means a balanced market, and over 5 months means a buyer's market.
What is going on? The calendar says fall, but our housing market looks just like our traditional spring selling season. Since the March and April market step-back, our housing numbers have been running at a frenzied pace. We expected a record October for home sales and a record October is what we got: the highest sales volume for any October in history, smashing the October 2004 total of 8,173 by 18.6%. Even after our dismal spring numbers, the total number of sales to date in 2020 has surpassed 2019 – and 2019 was a very good year!
What can we expect? Clearly, this remains a very strong seller's market with most properties seeing multiple offers. As buyers attempt to win in this competitive environment, they are offering over asking price in many cases and so we are seeing appraisal shortfalls with homes not being valued as highly by appraisers – resulting in a growing number of homes coming back on the market. For November, my prediction is we will see approximately 8,300 home sales. The highest sales volume ever in November occurred in 2004 when we reported 8,071 home sales. When our November sales are reported next month, we might very well see another new record!
Interested in getting multiple competitive offers to buy your house? My platform Offer Nerd is the only site you need to request numerous offers from institutions competing to buy your home. Simply submit your address, upload property photos (or I can take them for you at no cost) and in a few days I will have obtained several competitive written offers from companies looking to buy your house. I'll be your guide throughout the process and if none of the offers make sense for you, there is no obligation to sell. I'll even include my realistic selling price if you were to take your home to market rather than accepting an institutional offer.
Data from ARMLS® COPYRIGHT 2020.