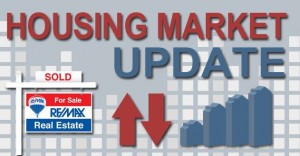 1. How fast are homes selling? Average number of days on market for homes sold is 49 (down 14 from last year)
2. How many homes are for sale? We currently have 16,260 properties for sale (down 15.5% from last year)
3. What is the average sales price? Homes around the valley are selling for $353,685 (up 1.6% from last year)
May's supply was down 19.2% from May 2019 (with 9,036 homes listed for sale last month) and May's demand was down 33.1% from May 2019 (with 7,039 homes sold last month). Despite the huge and sudden shift down over the past two months, in the last 12 months, average home values still increased over 1% and our current market absorption rate is only 1.97 months which is down from 2.46 months last year. Absorption is an important metric that indicates what type of market we are in. Typically, under 3 months supply means a seller's market, between 3 and 5 months means a balanced market, and over 5 months means a buyer's market.
What is going on? Monthly home sales data is a lagging indicator: it displays closed sales and follows a seasonal pattern; it is normal for sales to peak in May and then start a gradual decline through the next January before beginning their seasonal ascent. 2020 followed the traditional pattern into March and then abruptly turned south. The COVID-19 downturn occurred when our sales normally blossom. The 3.4% gain in yearly sales volume in March was followed by the most rapid short-term decline in our history: a 27.1% drop in April and a 33.7% year-over-year drop in May. Remember, this is the time of year when closings should be increasing.
What can we expect? The current number of listings under contract is now at its highest point in 2020, surpassing the highwater mark of March. What this means is that year-over-year sales gains in June and July are very possible and should not come as a surprise. An unprecedented 30-day drop in sales contracts followed by an unprecedented 30-day rise and voila, future closings will be back on track. Does this mean COVID-19 was just a large speed bump for housing? That's what the data is telling us right now. But remember, it's 2020, and what it's taught us so far is that anything is possible.
We can summarize the last 3 months of 2020 closed sales data by saying where we were was not where we were going, and where we are now is not where we're headed. Our strong first quarter numbers gave way to dismal numbers in April and May, which in turn will give way to overly robust numbers in June and July. We reported 9,313 sales in June 2019. As stated earlier, it is quite possible June 2020 reported closings will meet or exceed the 2019 total. My guess is 9,600.
Interested in getting multiple competitive offers to buy your house? My new platform Offer Nerd is the only site you need to request numerous offers from institutions competing to buy your home. Simply submit your address, upload property photos (or I can take them for you at no cost) and in a few days I will have obtained several competitive written offers from companies looking to buy your house. I'll be your guide throughout the process and if none of the offers make sense for you, there is no obligation to sell. I'll even include my realistic selling price if you were to take your home to market rather than accepting an institutional offer.
Data from ARMLS® COPYRIGHT 2020.