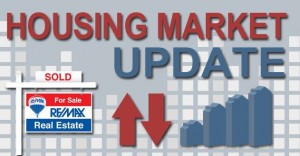 1. How fast are homes selling? Average number of days on market for homes sold is 58 (down 4 from last year)
2. How many homes are for sale? We currently have 15,605 properties for sale (down 15% from last year)
3. What is the average sales price? Homes around the valley are selling for $335,347 (up 4.9% from last year)
September's supply was up 0.4% from September 2018 (measured by 9,260 homes listed for sale last month) and September's demand was up 13.6% from September 2018 (measured by 8,030 homes sold last month). In the latest rolling 12 months, average home values increased almost 5% and our current market absorption rate is only 1.95 months (the lower the number, the fewer number of homes for sale) – still at its lowest level in recent history.
What is going on? Based on sales activity through September 30th, our market is on pace to transact 100,000 units in 2019 – up from 96,000 units last year. It is important to reflect on this, as it confirms the health of our market, which continues to enjoy: strong demand, reduced inventory, job growth and low mortgage interest rates. Some are starting to question if we are repeating 2005 (in a bad way) and I say no. I have already touched on this topic in recent newsletters and here is a quick recap: tighter lending requirements today, fewer new housing starts and reduced investor buying activity. These 3 facts, when combined with the 4 positive signs just previously mentioned, allow for our market to keep moving up at a reasonable pace.
What can we expect? I would argue that we should not get used to continued 5-6% annual gains in property prices. What we are likely to see is home values increasing at about 1.5-2x the annual inflation rate, or about 3-4% annually. Why? Quite simply, home value increases cannot drastically exceed the rate of wage growth indefinitely or we will run into an affordability issue, like in California and many other major US metro areas. If salaries are rising at 2% each year (to keep pace with inflation) and homes are rising 6% each year, it doesn't take long for a majority of the population to be priced out and not have enough purchasing power to buy homes.
Interested in getting multiple competitive offers to buy your house? My new platform Offer Nerd is the only site you need to request numerous offers from institutions competing to buy your home. Simply submit your address, upload property photos (or I can take them for you at no cost) and in a few days I will have obtained several competitive written offers from companies looking to buy your house. I'll be your guide throughout the process and if none of the offers make sense for you, there is no obligation to sell. I'll even include my realistic selling price if you were to take your home to market rather than accepting an institutional offer.
Data from ARMLS® COPYRIGHT 2019.