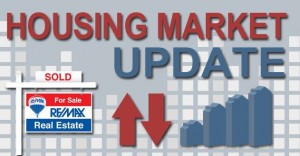 Highlights of my March 2018 Phoenix Real Estate Market Report:
1. How fast are homes selling? Average number of days on market for homes sold is 74 (down 8 from last year)
2. How many homes are for sale? We currently have 20,288 properties for sale (down 9.4% from last year)
3. What is the average sales price? Homes across the valley are selling for $308,782 (up 7.6% from last year)
For recent MLS sales data and charts, click here.
What does this mean to homeowners? The Phoenix real estate market remains in perfect balance, though still offering a bit of an advantage to sellers right now. February's new supply (measured by homes listed for sale last month) was down 1.7% from February 2017, while February's demand (measured by homes sold last month) was up 8.2% from February 2017. These numbers are very positive news for sellers and theoretically predict a continuing rise in home values through 2018. Anyone with concern over valuation may take comfort in the fact that demand and supply are working very well together, with no prediction of any price correction in the near future. New home construction is booming everywhere you look, but this has not hurt existing home sales at all, as witnessed by the rise in home values.
What has happened to home prices? With continued lower levels of inventory versus historical measures, home values are up 7% on average across Phoenix in the past 12 months. Even with plenty of new home construction across the valley, home prices keep rising and supply is struggling to keep up with strong demand, as evidenced by our current market absorption rate. It remains at an extremely low level of 2.54 months (keep in mind, lower is better if you are selling) which is down from 2.96 months at this time last year. Absorption rate means that if no additional homes were listed for sale, it would take 76 days for every home listed in the valley to sell, based on current level of demand. Last year it would have taken 89 days to absorb every home offered for sale in Phoenix.
Curious about your current Phoenix home value? Ask me for your Phoenix Property Value report created especially for your home and emailed to you within 24 hours. It is filled with local market data, demographics, pricing trends, your home's estimated value and my confidence rating.
Realistic pricing and professional photography to showcase a property are essential in maximizing value and minimizing time on market. Ask about my written guarantee to sell a home within 67 days at a price acceptable to the owner or they get $1,000 from me at closing.