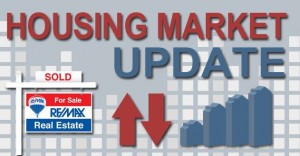 Highlights of my May 2019 Phoenix Real Estate Market Report:
1. How fast are homes selling? Average number of days on market for homes sold is 68 (up 3 from last year)
2. How many homes are for sale? We currently have 20,756 properties for sale (up 9.5% from last year)
3. What is the average sales price? Homes around the valley are selling for $341,243 (up 5.5% from last year)
April's supply (measured by 11,158 homes listed for sale last month) was up 3.3% from April 2018 and April's demand (measured by 9,663 homes sold last month) was up 5.2% from April 2018. In the latest rolling 12 months, home values have increased over 5% and our current market absorption rate is a healthy 2.67 months (keep in mind, lower is better if you are selling) but still hovering near its high for the last year.
What is going on? April was a very good month for valley home sales. For the first time in 2019, we saw a year-over-year gain in sales volume. As we enter the second quarter of 2019, real estate professionals are viewing the market with renewed optimism. The doldrums from the final quarter of 2018 and the first quarter of 2019 are behind us. Lower interest rates and higher loan limits have lifted the market. Looking ahead to May, we again expect strong sales numbers. The projected gain in year-over-year average home price is 1.8%. As discussed in prior issues, moderating price increases are linked to affordability, or in other words, what the market can bear.
One factor that could influence our home prices further is an increase in buyers fleeing California. The data shows the median home price for Phoenix buyers with a California address was 14% higher. In a recently published Redfin Migration Report, Phoenix was named as the top destination in the country. More than a third of people searching for Phoenix homes last quarter were out-of-towners. So many people are coming here from expensive cities like Los Angeles, San Francisco and Seattle for our low cost of living and great weather. The trend is really increasing lately thanks to strong job growth and companies such as Allstate, Intel, Boeing, Microsoft and Facebook moving to the area.
Curious about your current Phoenix home value? Ask me for your Phoenix Property Value report created especially for your home and emailed to you within 24 hours. It is filled with local market data, demographics, pricing trends, your home's estimated value and my confidence rating.
Appropriate pricing and professional photography to showcase a property are essential in maximizing value and minimizing time on market. Ask about my written guarantee to sell a home within 67 days at a price acceptable to the owner or they get $1,000 from me at closing.
Data from ARMLS® COPYRIGHT 2019.