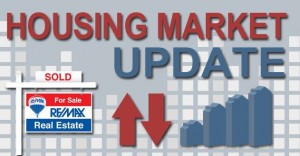 1. How fast are homes selling? Average number of days on market is 44 (down 19 days from last year)
2. How many homes are for sale? We currently have 8,501 properties for sale (down 39.7% from last year)
3. What is the average sales price? Homes around the valley are selling for $443,200 (up 21.2% from last year)
January's supply was down 7.8% from January 2020 (with 9,032 homes listed for sale last month) and January's demand was up 13.7% from January 2020 (with 7,364 homes sold last month). Average home values increased over 20% in the last year and our current market absorption rate is only 0.97 month, which is down from 1.7 months at this time last year. Absorption is an important metric that indicates what type of market we are in: under 3 months supply means a seller's market, between 3 and 5 months means a balanced market, and over 5 months means a buyer's market. The fact we are below 1 month of inventory is record-breaking!
What is going on? This time last year, we discussed falling interest rates, falling inventories, higher sales volume and rising prices. We described our market as a full-blown sellers' market with the added caveat: "Anyone waiting for prices to fall will be waiting a long while." Now jump forward to January 2021. The current interest rate for a 30-year fixed-rate mortgage is 2.73% compared to 3.47% a year ago. Year-over-year active listings are down 40%, sales volume is up 12% and the average sales price is up 21%. And we are about to enter our traditional buying season: we are now facing a full-blown sellers' market on steroids!
To place all this in a historical perspective, current listings are 84% below what would be considered a typical market. Today we have less than a quarter of the number of detached single-family residences for sale than we had in May 2020. It is difficult to describe the state of the housing market in greater Phoenix these days. Just quoting the raw facts makes many people feel you are exaggerating wildly. This is because the supply of resale homes is so poor, it crashes below record lows almost every week.
What can we expect? One method for looking at this is to use the Contract Ratio, which compares the number of homes under contract with the number of homes for sale without a contract. In a normal market, the Contract Ratio tends to lie between 30 and 60: near 60 for lower-priced homes and near 30 for higher-priced homes. The Contract Ratio for greater Phoenix (all dwelling types) on February 1, 2021 stood at 239. Last year we saw 89. The previous record high was 174, set in December 2020. The Contract Ratio tells us how hot the market is and how hard it is to find a home to buy. Over 60 represents a hot market and over 100 a feeding frenzy. We have never had to invent a description for when it goes over 200 because it has never done this before. For the market below $500,000 the Contract Ratio is over 300. The implication is that home price appreciation will go much higher in 2021 than it did in 2020.
Data from ARMLS® COPYRIGHT 2021.