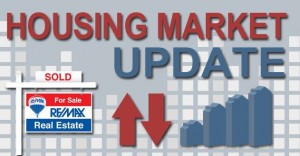 Highlights of my January 2019 Phoenix Real Estate Market Report:
1. How fast are homes selling? Average number of days on market for homes sold is 67 (down 1 from last year)
2. How many homes are for sale? We currently have 19,907 properties for sale (up 1% from last year)
3. What is the average sales price? Homes across the valley are selling for $327,800 (up 6% from last year)
December's supply (measured by homes listed for sale last month) was down 1% from December 2017 and December's demand (measured by homes sold last month) was down 10% from December 2017. During 2018, home values increased 6% and our current market absorption rate sits at 2.47 months (keep in mind, lower is better if you are selling) which is back where it started in 2018, though it had been as low as 2.2 months in June/July. This absorption rate level means that if no additional homes were listed for sale, it would take 74 days for every home in the valley to sell, based on current level of demand.
What to expect in 2019? There are tailwinds as well as headwinds for our housing market. We hear reports of population gains, a strong job market and increasing wages. Yet rising interest rates and rising prices have clearly softened demand and sale prices teeter at the top end of affordability. Several housing reports call the emerging trend for real estate in 2019 to be "unpredictable". Lennar Homes has said it can't give a 2019 forecast because the market is so uncertain. "We continue to experience slower sales due to higher home prices and rising mortgage rates" Lennar's executive chairman said. I believe our market will pause and we will see a decline in year-over-year sales volume as the millennials begin buying property. I would not be surprised if sales volume was 6-8% lower next year with a modest 2-3% increase in prices. Why? What we really need is for incomes to grow faster than home price appreciation.
Curious about your current Phoenix home value? Ask me for your Phoenix Property Value report created especially for your home and emailed to you within 24 hours. It is filled with local market data, demographics, pricing trends, your home's estimated value and my confidence rating.
Realistic pricing and professional photography to showcase a property are essential in maximizing value and minimizing time on market. Ask about my written guarantee to sell a home within 67 days at a price acceptable to the owner or they get $1,000 from me at closing.
Data from ARMLS® COPYRIGHT 2019.