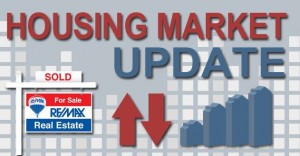 Highlights of my June 2017 Phoenix Real Estate Market Report:
1. How fast are homes selling? Average number of days on market for homes sold is 70 (down 6 from last year)
2. How many homes are for sale? We currently have 22,520 properties for sale (down 7.1% from last year)
3. What is the average sales price? Homes across the valley are selling for $300,495 (up 6.2% from last year)
What does this mean to homeowners? The Phoenix real estate market has once more turned red hot with homes in good condition and priced correctly selling quickly, often with multiple offers. Sellers are on average getting 96.7% of asking price, up from 95.9% just 5 months ago. May's supply (measured by homes listed for sale last month) was up 5.0% from May 2016, while May's demand (measured by homes sold last month) was up 11.7% from May 2016.
What has happened to home prices? With current demand outstripping new supply by over a 2 to 1 ratio, home values are up 6.2% on average across the valley in the past 12 months. Even with new home construction seemingly found in every direction you turn, prices are still rising and supply is struggling to keep pace. Our current market absorption remains at a very healthy 2.9 months (keep in mind, lower is better if you are selling) which is down from 3.4 months last year at this time. Absorption rate means that if no additional homes were listed for sale, it would take 87 days for every listed property in the valley to sell, based on the current level of demand.
If you would like detailed statistics specific to your zip code or subdivision, please send me an email.
Curious about your current Phoenix home value? Ask me for your Phoenix Property Value report created especially for your home and emailed to you within 24 hours. It is filled with local market data, demographics, pricing trends, your home's estimated value and my confidence rating.
Realistic pricing and professional photography to showcase a property are essential in maximizing value and minimizing time on market. Ask about my written guarantee to sell a home within 67 days at a price acceptable to the owner or they get $1,000 from me at closing.
Data contained in this Phoenix real estate report is obtained from the Arizona MLS.