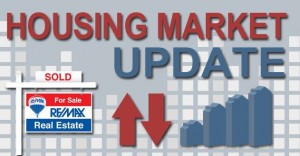 1. How fast are homes selling? Average number of days on market for homes sold is 62 (up 1 from last year)
2. How many homes are for sale? We currently have 15,776 properties for sale (down 11.7% from last year)
3. What is the average sales price? Homes around the valley are selling for $340,419 (up 5.2% from last year)
August's supply was down 2% from August 2018 (measured by 9,796 homes listed for sale last month) and August's demand was up 8% from August 2018 (measured by 8,918 homes sold last month). In the latest rolling 12 months, average home values increased over 5% and our current market absorption rate is only 1.99 months (the lower the number, the fewer number of homes for sale) – currently at its lowest level in recent history.
What is going on? We have just wrapped up a record summer sales season. Sales in August were 8.6% higher than a year ago, which understates the real year-over-year improvement. There was one more business day last year, which brings our real improvement closer to 9%. This August accounted for the 3rd highest sales volume in our history and 2019 sales year-to-date have now surpassed 2018. Looking ahead to how the year might end, I'm willing to go out on a limb and say 2019 sales will surpass 2018 – in both sales volume and price.
What can we expect? We should see new listings maintain enough momentum to keep active listing counts from falling much further, if at all. However, when demand grows again in February (as is seasonally does), we can expect a mad scramble. We will probably look back on Q3 2019 and wonder how prices stayed so low. Based on existing data, we can expect a strong upward trend in homes sold pricing between October 2019 and June 2020.
And how have our prices fared so far this year? This headline was published on August 27, 2019 but it sounds a lot like 2004: Phoenix replaces Las Vegas as top city in annual gains according to S&P CoreLogic Case-Shiller Index.
Curious about your current Phoenix home value? Ask me for your Phoenix Property Value report created especially for your home and emailed to you within 24 hours. It is filled with local market data, demographics, pricing trends, your home's estimated value and my confidence rating.
Data from ARMLS® COPYRIGHT 2019.