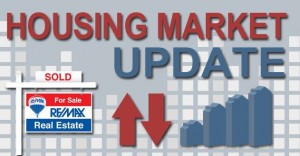 Highlights of my August 2018 Phoenix Real Estate Market Report:
1. How fast are homes selling? Average number of days on market for homes sold is 59 (down 6 from last year)
2. How many homes are for sale? We currently have 18,489 properties for sale (down 7.7% from last year)
3. What is the average sales price? Homes across the valley are selling for $323,093 (up 9% from last year)
For all the latest MLS sales data and charts, click here.
The Phoenix real estate market has been an owner's best friend for the past few years and we are still in an upward trajectory that started many years ago. July's supply (measured by homes listed for sale last month) was up 0.5% from July 2017 and July's demand (measured by homes sold last month) was up 6.5% from July 2017. When demand exceeds supply, we expect value to rise, which it did with home prices up 9% in the last year. Our current market absorption rate remains at an extremely low historical level of 2.29 months (keep in mind, lower is better if you are selling). Absorption rate means that if no additional homes were listed for sale, it would take less than 69 days for every home listed in the valley to sell, based on current level of demand. Last year it would have taken over 76 days to absorb every home offered for sale in Phoenix. A seller's market is said to occur when absorption is below 3 months and a buyer's market is when it is over 5 months. When absorption is between 3 and 5 months, it is deemed to be a balanced market favoring no side in particular.
Curious about your current Phoenix home value? Ask me for your Phoenix Property Value report created especially for your home and emailed to you within 24 hours. It is filled with local market data, demographics, pricing trends, your home's estimated value and my confidence rating.
Realistic pricing and professional photography to showcase a property are essential in maximizing value and minimizing time on market. Ask about my written guarantee to sell a home within 67 days at a price acceptable to the owner or they get $1,000 from me at closing.