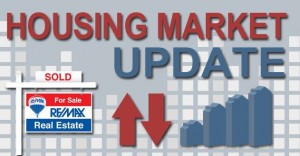 Highlights of my April 2019 Phoenix Real Estate Market Report:
1. How fast are homes selling? Average number of days on market for homes sold is 72 (same as last year)
2. How many homes are for sale? We currently have 23,164 properties for sale (up 6.7% from last year)
3. What is the average sales price? Homes around the valley are selling for $338,900 (up 7.1% from last year)
March's supply (measured by 10,831 homes listed for sale last month) was down 3.1% from March 2018 and March's demand (measured by 8,344 homes sold last month) was down 11.3% from March 2018. In the latest rolling 12 months, home values increased 7% and our current market absorption rate sits at 2.78 months (keep in mind, lower is better if you are selling) which is way down from this past March, when it was 3.63 months.
What is going on? The last quarter of 2018 saw home sales decline as interest rates rose, the stock market buckled and Washington shut down. The momentum from late 2018 carried into the first quarter of 2019. Sales numbers for the first three months of 2019 are 11.4% lower year-over-year. However, there is reason for optimism as we head into the second quarter. The dramatic turn interest rates made in the fourth quarter of 2018 have taken an even more dramatic turn downward. The 30-year fixed rate as reported by Freddie Mac peaked in November at 4.94%. On April 4, rates were down to 4.08%. Interest rates are now lower than last year at this time when rates were reported at 4.40%. Another reason to be optimistic is that the stock market has almost fully recovered. The S&P 500 index is now 22.44% above the Christmas Eve low so 401ks are looking much better.
But the real reason for optimism moving forward is the improvement in pending home sale contracts, which is a leading indicator of future home sales. On January 1, we were reporting a 20% decline in year-over-year numbers. On March 1, this metric showed a 14.5% decline. As of today we are now reporting a 0.6% increase. In conclusion, of the three factors negatively affecting us late last year, things are looking good. Interest rates are down, the stock market is up and Washington is still Washington.
One of the primary factors in determining the number of homes sold in any given year is the velocity at which homes turn over. The reason we rarely talk about this important metric is because we really don't know how to attack it. For as long as I can remember, the given answer to this question was that on average people move about every 7 years. Then came the bubble and collapse, with every metric blowing up. According to the Maricopa County Assessor, there are 1.3 million homes in Maricopa County. Based on public record sales data, there were 98,837 resale homes sold last year. Total properties divided by last year's sales tells us Phoenix homes are selling on average every 13 years. I will have been in my house 12 years this July, so I guess statistically I'll be moving next summer 🙂
Curious about your current Phoenix home value? Ask me for your Phoenix Property Value report created especially for your home and emailed to you within 24 hours. It is filled with local market data, demographics, pricing trends, your home's estimated value and my confidence rating.
Appropriate pricing and professional photography to showcase a property are essential in maximizing value and minimizing time on market. Ask about my written guarantee to sell a home within 67 days at a price acceptable to the owner or they get $1,000 from me at closing.
Data from ARMLS® COPYRIGHT 2019.