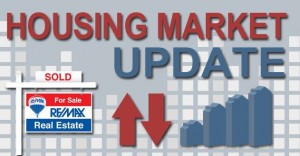 1. How fast are homes selling? Average number of days on market for homes sold is 50 (down 18 from last year)
2. How many homes are for sale? We currently have 16,849 properties for sale (down 17.5% from last year)
3. What is the average sales price? Homes around the valley are selling for $369,384 (up 8.2% from last year)
April's supply was down 16.8% from April 2019 (measured by 9,292 homes listed for sale last month) and April's demand was down 25.6% from April 2019 (measured by 7,186 homes sold last month). Despite the sudden shift last month, in the last 12 months, average home values still increased over 8% and our current market absorption rate is only 2 months (the lower the number, the fewer number of homes for sale) – a drop of 24.3% in the past year.
What is going on? In the last 2 months, the pausing of the US economy has led to 36 million Americans filing unemployment claims. In Arizona, we've seen 547,000 filings since the start of the shutdown, or 15% of our labor force. A recent Fannie Mae survey reports 23% of Americans polled think prices will go up in the next 12 months, 34% believe prices will go down, 36% believe prices will stay the same and 7% had no opinion. If there's a silver lining to the COVID-19 punch, it's the unsustainable runaway home price appreciation we'd been seeing has moderated. In the long run, this is a good thing and something healthy, but just not the way it happened. There were very few new residential foreclosure notices (77) and even fewer residential foreclosures (18), shattering our previous record low of 361 in March of 2020. The low numbers can be directly attributed to the CARES Act Mortgage Forbearance. New home sales in April held their own with 1,425 new home sales in Maricopa County, nearly identical to April 2019. Keep in mind though, new home sales are normally contracted many months prior, with homes sold in April contracted prior to COVID-19.
What can we expect? According to economists at Arizona State University, they are predicting a recession of 3 to 9 months. If more federal stimulus money is approved, then public spending could be stimulated and recovery could be quicker and stronger. We are projecting 6,850 home sales for this May, down from 10,340 last year at this time. However, home buyers looking at the month of May data when released in a few weeks and betting on prices to follow the same downward trend into June will most likely be greatly disappointed. Housing supply remains at historically low levels and while price growth has slowed, I don't see how it can go negative.
Interested in getting multiple competitive offers to buy your house? My new platform Offer Nerd is the only site you need to request numerous offers from institutions competing to buy your home. Simply submit your address, upload property photos (or I can take them for you at no cost) and in a few days I will have obtained several competitive written offers from companies looking to buy your house. I'll be your guide throughout the process and if none of the offers make sense for you, there is no obligation to sell. I'll even include my realistic selling price if you were to take your home to market rather than accepting an institutional offer.
Data from ARMLS® COPYRIGHT 2020.