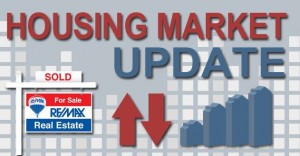 1. How fast are homes selling? Average number of days on market for homes sold is 45 (down 12 from last year)
2. How many homes are for sale? We currently have 11,313 properties for sale (down 27.3% from last year)
3. What is the average sales price? Homes around the valley are selling for $410,957 (up 22.5% from last year)
September's supply was up 18.9% from September 2019 (with 11,022 homes listed for sale last month) and September's demand was up 20.3% from September 2019 (with 9,654 homes sold last month). Average home values increased over 22% in the last year and our current market absorption rate is only 1.39 months, which is down from 1.95 months at this time last year. Absorption is an important metric that indicates what type of market we are in: under 3 months supply means a seller's market, between 3 and 5 months means a balanced market, and over 5 months means a buyer's market. Clearly, this remains a very strong seller's market.
What is going on? With September in the books, another set of monthly records are broken: the highest median sales price ever reported, the highest average sales price ever reported and the highest sales volume for any September in our history. And with the high number of properties currently under contract, October will not disappoint. Our market is not only primed for the best October in our history, but also for a strong finish to the fourth quarter. The deficit in year-over-year sales volume in April and May impacted us, but this anomaly will most likely be fully erased by the end of October. When our final sales figures for the year are reported in January, the 2020 real estate market will have surpassed everyone's expectations.
What can we expect? Less institutional buying, more out-of-state buyers, more Canadian sellers and new home construction struggling to keep pace with demand. Purchases for institutional buyers (such as hedge funds) accounted for 7.1% of September 2019 purchases but only 2.4% this year. With fewer purchases by institutions this September, more traditional buyers were able to find a home. In September of this year, 16% of all total buyers were from out of state, with the highest percentage coming from California, followed by Washington and Illinois. On a less positive note, Canadians are selling: in 2011 as our market bottomed, Canadian buyers accounted for nearly 6% of all home purchases in our market. Today, they are selling at a 10 to 1 ratio versus purchases. With the chronic shortage of resale homes, many buyers are turning to new builds. Builders are experiencing an extreme seller's market and buyers are likely to feel a little less appreciated than usual as developers can easily sell all the homes they are able to build.
Interested in getting multiple competitive offers to buy your house? My new platform Offer Nerd is the only site you need to request numerous offers from institutions competing to buy your home. Simply submit your address, upload property photos (or I can take them for you at no cost) and in a few days I will have obtained several competitive written offers from companies looking to buy your house. I'll be your guide throughout the process and if none of the offers make sense for you, there is no obligation to sell. I'll even include my realistic selling price if you were to take your home to market rather than accepting an institutional offer.
Data from ARMLS® COPYRIGHT 2020.