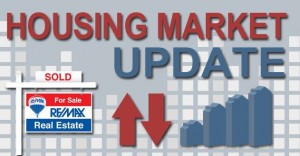 1. How fast are homes selling? Average number of days on market for homes sold is 59 (down 8 from last year)
2. How many homes are for sale? We currently have 15,108 properties for sale (down 24.1% from last year)
3. What is the average sales price? Homes around the valley are selling for $362,060 (up 10.4% from last year)
December's supply was down 7.2% from December 2018 (measured by 5,746 homes listed for sale last month) and December's demand was up 20.7% from December 2018 (measured by 7,797 homes sold last month). In the last 12 months, average home values increased over 10% and our current market absorption rate is only 1.85 months (the lower the number, the fewer number of homes for sale) – a drop of 25% in the past year.
What is going on? There is no denying 2019 exceeded everyone's expectations and went down as the year with the 4th highest number of homes sold, only falling short to 2004, 2005 and 2011 – each of which had an extraordinary story: starting to get crazy, completely crazy and capitalizing on crazy. Not only did we see an increase in sales volume in 2019, we saw continued growth in the average sales price. When we multiply the 4th best sales volume with the average sales price of 2019, we achieve the highest gross dollar volume in our history. Interestingly, the average $/SQFT is still below the 2006 peak but in 2020 the average $/SQFT might topple that peak.
What can we expect? As we move into 2020, there is no more important metric than how supply relates to demand. We're coming out hot, characterized by above normal demand and extremely low supply. The lack of supply can only be described as shocking: a 24% decline since this time last year to reach the lowest level since August 2005. This to satisfy a population that has grown more than 20% since 2005. Anyone who thinks this severe shortage will not result in a significant rise in prices is going to be surprised. Supply remains under half of what is needed for a balanced market. Phoenix is currently the strongest large-city housing market in the USA and this is fueled by inter-state population movements. Retirees are a big part of that but so are people moving here from California and other Western states for work and lower cost of living. Demand is likely to remain healthy despite rising prices.
Interested in getting multiple competitive offers to buy your house? My new platform Offer Nerd is the only site you need to request numerous offers from institutions competing to buy your home. Simply submit your address, upload property photos (or I can take them for you at no cost) and in a few days I will have obtained several competitive written offers from companies looking to buy your house. I'll be your guide throughout the process and if none of the offers make sense for you, there is no obligation to sell. I'll even include my realistic selling price if you were to take your home to market rather than accepting an institutional offer.
Data from ARMLS® COPYRIGHT 2020.