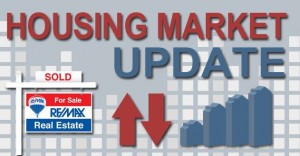 1. How fast are homes selling? Average number of days on market for homes sold is 55 (down 7 from last year)
2. How many homes are for sale? We currently have 13,035 properties for sale (down 28.7% from last year)
3. What is the average sales price? Homes around the valley are selling for $369,169 (up 5.4% from last year)
June's supply was down 2.8% from June 2019 (with 9,056 homes listed for sale last month) and June's demand was up 2.6% from June 2019 (with 9,718 homes sold last month). Even with a rocky several months behind us, average home values still increased over 5% in the last year and our current market absorption rate is only 1.63 months, which is down from 2.33 months last year. Absorption is an important metric that indicates what type of market we are in. Typically, under 3 months supply means a seller's market, between 3 and 5 months means a balanced market, and over 5 months means a buyer's market.
What is going on? For years we've talked about the millennial home buyer and their expected impact on housing demand… and we kept waiting and waiting and waiting. As the oldest millennials approach 40, the wait may finally be over. According to the chief economist at CoreLogic, "Pending sales and home-purchase loan applications are higher than in June of last year and reflect the buying activity of millennials." It's clear: record-low mortgage rates and millennials are driving home sales. During a normal year, our home buying/selling season kicks off with the Super Bowl and slows as our summer temperatures rise, with pending contracts peaking in late April and home closings topping out in May and June. This year, due to the pandemic, pending contracts hit their current high-water mark on June 29, and there is still a good chance we might report an even higher number of pending contracts in the weeks to come.
What can we expect? I would like to point out that even though we project future home closing and sales prices, we are not really forecasting. We are merely counting the properties under contract and their reported contract price. We can also track historical patterns, which in turn define seasonal patterns. In 2020, our leading indicators have given accurate insights as to how closing data will appear in the next month or two. On the other hand, our seasonal patterns are in complete disarray due to the pandemic. Historically, we would see sales volume and prices peak in June or July, with volume declining for the remainder of the year while prices remain relatively flat. This year it appears our "season" has been pushed back as the market recoups the losses from April and May. Like the first six months of 2020, the second half will not follow traditional norms. In closing, I'd like to point out that although our market is on fire, a hot market does not necessarily mean we have a healthy market, which I will discuss next month.
Interested in getting multiple competitive offers to buy your house? My new platform Offer Nerd is the only site you need to request numerous offers from institutions competing to buy your home. Simply submit your address, upload property photos (or I can take them for you at no cost) and in a few days I will have obtained several competitive written offers from companies looking to buy your house. I'll be your guide throughout the process and if none of the offers make sense for you, there is no obligation to sell. I'll even include my realistic selling price if you were to take your home to market rather than accepting an institutional offer.
Data from ARMLS® COPYRIGHT 2020.