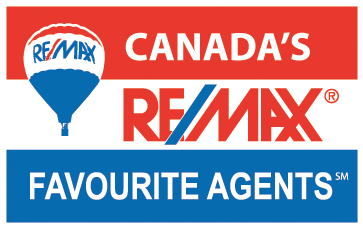 As a REALTOR® with RE/MAX, I am only working for you – the prospective US buyer – and my services are 100% free and come with no obligation. Now may be the best time in the last 25 years to purchase real estate in Phoenix, AZ.
1. Home prices in Phoenix are down about 30-50% from 2006-2007 prices. 
The average home price in Phoenix is about $130,000 at the time of writing. We are seeing newly-built houses (constructed within the past 5 years) selling for as a little as $50/sqft. There are also excellent deals on brand-new construction, as Phoenix home builders compete with the large volume of distressed properties on the real estate market.
2. Value of the Canadian dollar is as strong as it has been in many decades ($1.05 CAD buys $1 USD).
Just 5 years ago, the Canadian dollar was only worth about 70 cents US. Today, it is close to par, at around 95 cents US. This means a typical Phoenix house in 2005 (valued at $300,000 USD before the bubble burst) would have cost a Canadian approximately $430,000 CAD. Today, that same Phoenix property is likely selling for only $180,000 USD ($300,000 less the 40% price correction) and would now only cost a Canadian $190,000 CAD. So in the past 5 years, this same Phoenix home would save a Canadian buyer $240,000! Imagine saving almost a quarter of a million dollars in just 5 years!
3. Work with Andrew Robb, a bilingual REALTOR who is from Canada and has lived in Phoenix for the past 7 years.
I was born in Montreal, Quebec and lived in Canada all my life. I am fluent in French and have been residing in Scottsdale and Phoenix since 2003. Sadly, most American bankers and real estate agents know very little about the process for Canadians to buy a home here. I have been through it personally and own my Peoria home, so I can guide you in every step of the way and make this an easy transaction for you.
4. Phoenix enjoys over 300 days of sunshine each year, with short drives to Las Vegas, San Diego, Los Angeles and the Grand Canyon.
A 5 hour drive in almost any direction brings you to beautiful beaches or magnificent mountains. Short flights to dozens of desirable neighboring cities holds appeal for wine tasting in Napa, surfing in So Cal, gambling in Vegas, enjoying nature in Denver, Spanish culture in Mexico or cattle country in Texas.
5. Residential rental market is strong in Phoenix and many homes are purchased with the intention of renting them out.
The Phoenix real estate market is very active. With a large quantity of short sale houses and foreclosed homes available, there is a vast selection of properties in every prince range. Often the former owners of these distressed homes are forced to rent while they work to rebuild their credit score in hopes of owning a house again in the future. So there is a strong supply and demand (in good balance) of rental inventory opportunities.
6. Direct flights to Phoenix from Toronto, Calgary, Edmonton and many other Canadian cities.
Airline carriers are always changing their travel routes and we hear that Montreal will soon have direct flights into Phoenix Sky Harbor airport. Great news for Quebecers!
7. No special US Border Customs requirements (such as a travel or tourist Visa) for stays under 6 months per year.
Unless you plan to reside in the USA for more than 180 days each year, you do not require a Visa to enter the country. You also do not have to file any annual income tax reporting with the US Internal Revenue Service (IRS). A valid Canadian passport is suggested for ease of entry.
8. Arizona has a stable climate, unlike Florida with annual hurricanes and California with wildfires and earthquakes.
Surrounded by rugged mountains offering beautiful views from all sides, Phoenix is referred to as the Valley of the Sun. Temperatures range from about 60F (about 15C) for a daytime low in winter to about 110F (43C) during the summer highs. The humidity level is generally quite low, often in the single digits, so the heat is a very dry one (think of opening an oven door). Our weather is quite predictable and other than some occasional heavy rainfalls in the summer, we only get about 8 inches of rain a year.
9. Affordable cost of living in Phoenix, especially for food, clothing, automobiles, gas, sales tax and property taxes.
Daily living in Phoenix is quite inexpensive and most Canadians are pleasantly surprised how far their money goes when traveling, shopping and dining out. The cost of home utilities are also very comparable to Canada so there is no sticker shock on anything, unlike in Europe.
10. US mortgage for Canadians is available at competitive fixed interest rates.
This is great news for those preferring not to pay cash for Phoenix real estate. Royal Bank of Canada (RBC) recently brought back the 30-year fixed rate mortgage program offered to Canadians who do not have any US credit history. Details of the RBC Bank US mortgage for Canadian residents are as follows:
Purchase or Refinance
Second Home or Vacation Home
Single Family Homes or Condos
70% Loan-To-Value (ie. 30% down payment)
No mortgage pre-payment penalty
No US credit score necessary
Use Canadian credit score, income and assets to qualify
Available on Arizona houses