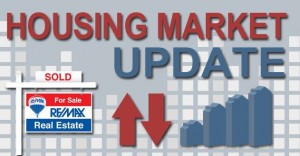 Highlights of my March 2019 Phoenix Real Estate Market Report:
1. How fast are homes selling? Average number of days on market for homes sold is 72 (down 2 from last year)
2. How many homes are for sale? We currently have 21,869 properties for sale (up 13.2% from last year)
3. What is the average sales price? Homes across the valley are selling for $328,743 (up 6.4% from last year)
February's supply (measured by 9,635 homes listed for sale last month) was down 3.1% from February 2018 and February's demand (measured by 6,530 homes sold last month) was down 7.6% from February 2018. In the latest rolling 12 months, home values increased 6% and our current market absorption rate sits at 3.63 months (keep in mind, lower is better if you are selling) which is at its second-highest level in the past year and up about 75% from our 2018 summer selling season (March through August).
What is going on? Total home sales for the first two months of 2019 were 9.4% below the pace of 2018. With March, our selling season takes off and we'll see our first significant numbers for 2019. The median sales price will continue to rise, most likely through June. Last month we discussed rising prices and affordability in our market. Now I'd like to explain the main reason home prices continue their ascent: persistent under-supply. Since the housing crisis, people have been living in their homes longer. I've seen reports of 10-12 years today compared to 6-7 prior to the collapse. With people living in their homes for longer periods of time and with lower new construction numbers, the number of homes for sale remains low.
According to Freddie Mac: "The United States is not building enough housing to meet demand. The current annual rate of construction is about 370,000 units below the level required by long-term housing demand. After years of low levels of building, a significant shortfall has developed, with between 0.9 and 4.0 million too few housing units to accommodate long-term housing demand. We forecast housing construction to pick up gradually. However, it will still be a year or more before the level of building matches incremental annual long-term housing demand. Until construction ramps up, housing costs will likely continue rising above income, constricting household formation and preventing homeownership for millions of potential households."
One bright spot for our housing market comes from the 2016 government census. It shows data indicating that, in defiance of many prognostications that the US was becoming a "renter nation", the decade-long decline in the homeownership rate abruptly reversed. The once rapid growth in renter households stalled and the long stagnant number of owner households began rising. So we have growing demand for homes, still relatively low mortgage rates, supply of new construction below historical levels and homeowners remaining up to twice as long in their current home. Translation? Highly reduced inventory of available homes to purchase and thus rising home prices – for now.
Curious about your current Phoenix home value? Ask me for your Phoenix Property Value report created especially for your home and emailed to you within 24 hours. It is filled with local market data, demographics, pricing trends, your home's estimated value and my confidence rating.
Realistic pricing and professional photography to showcase a property are essential in maximizing value and minimizing time on market. Ask about my written guarantee to sell a home within 67 days at a price acceptable to the owner or they get $1,000 from me at closing.
Data from ARMLS® COPYRIGHT 2019.