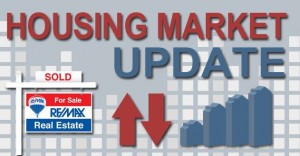 1. How fast are homes selling? Average number of days on market for homes sold is 62 (up 2 from last year)
2. How many homes are for sale? We currently have 16,847 properties for sale (down 5.3% from last year)
3. What is the average sales price? Homes around the valley are selling for $341,888 (up 6.6% from last year)
July's supply (measured by 8,802 homes listed for sale last month) was down 3.2% from July 2018 and July's demand (measured by 9,341 homes sold last month) was up 9.3% from July 2018. In the latest rolling 12 months, average home values increased almost 7% and our current market absorption rate is only 2.14 months (keep in mind, lower is better if you are selling) and currently at its lowest level in the last year.
What is going on? Several measures of our housing market resemble 2004, the precursor to the 2005 "bubble", unaware of the cliff that awaited us 2 years later when housing prices crashed 55% from 2007 through early 2009. Will that happen this time? Let's look at what is similar to 2004 and then we'll discuss what is not.
What is similar to 2004
– drop in supply: it may not look as dramatic to the casual observer, but supply hasn't been this low since 2004.
– sales volume: this past July outperformed 2004 in sales volume. In fact, 5 out of our last 7 months have outperformed 2004 and May 2019 was a record month that outperformed both 2004 and 2005.
– price in relation to historical inflation: the long-term average rate of inflation for Phoenix is 2.1%. Generally speaking, annual appreciation between 2-3% is accepted as a comfortable and sustainable rate to keep up with wage growth and maintain a normal range of affordability. Today prices have risen higher than where they would've been had the market followed a 3% annual return for nearly 20 years; also similar to 2004 when average prices pulled away from the range of inflation. At 5.8%, the current appreciation rate is conservative compared to the last 8 years, but because it's surpassed the historical "comfort zone", sustainability and affordability are in question.
– homes sold over asking price: July saw 19% of sales with sale prices over asking price, the highest since 2013, and this measure is currently similar to 2004.
– affordability: it may come as a surprise that affordability was still normal in 2004. It wasn't until 2005 that things went wonky. The good news is that affordability is still within the normal range, with rising private sector earnings and low mortgage rates. However it's still on the low end of the normal range and could easily drop if earnings don't keep up, mortgage rates increase, or prices rise too sharply.
What is NOT similar to 2004
– demand: it is currently 6% above normal, yet it was 26% above normal in 2004 and fueled by an extraordinary volume of flip investors. Today's demand is driven primarily by people who need a place to live. The proliferation of 2004-2005 flip investors and speculators selling amongst themselves was dubbed "false demand" during the bubble.
– new construction: builders are not overbuilding and have filed only 12,028 single family permits through June this year. In 2004 they filed a whopping 27,561 within the same time frame.
– appreciation rates: annual appreciation rates per square foot are more modest today at 5.9% versus 11.3% in 2004. Reasons for this may include more conservative appraisal practices implemented after the crash and a higher percentage of buyers who are unwilling or unable to bridge the gap between the appraised value and contract price.
– skepticism: this is one thing we did NOT have a lot of in 2004 and 2005. In fact, people were mostly euphoric about the market back then and felt it would accelerate forever. Today, the very presence of skepticism and fear of another bubble mitigates the risk that we'll see another one.
In conclusion, we are not doomed to repeat the bubble. The reality is that we're not afraid to repeat 2004, it's the rapid 45% appreciation rate of 2005 that sparks fear and hesitance. Many laws and industry changes have been put into place since that time to avoid repeating history. We have been here before, but this time the industry is wiser. Appreciation rates in Phoenix are forecasted to be positive for the rest of the year and into 2020.
Curious about your current Phoenix home value? Ask me for your Phoenix Property Value report created especially for your home and emailed to you within 24 hours. It is filled with local market data, demographics, pricing trends, your home's estimated value and my confidence rating.
Data from ARMLS® COPYRIGHT 2019.